My Year in the Bush of Ghosts
Crossposted at Uncertain Form, which is a blog that you must read if you're interested in the future of music.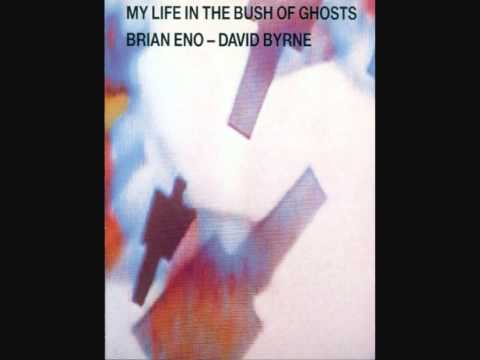 1. One Year Ago…
I decided to stop being part of the destruc­tion of the old music indus­try and to be part of the con­struc­tion of the new music indus­try. At the time, I wasn't sure what that meant: hav­ing dis­cov­ered Band­camp, Sound­cloud, Archive.org and Official.fm in the course of shar­ing some lo-fi cut-and-paste tracks that I'd put together over the pre­vi­ous year, I knew that I'd only scratched the sur­face. The more I dug, the more I dis­cov­ered: a range of net­la­bels, the Free Music Archive, free cul­ture blogs, a whole ecosys­tem of cre­ativ­ity that existed in ambigu­ous ten­sion with the com­mer­cial music business.
My place in that ecosys­tem was and remains unclear, at least to me – partly because the old label of "con­sumer" doesn't seem to fit any more. I lis­ten to a huge amount of free music of all gen­res, and I'm always seek­ing out more, but I haven't pro­duced any since last year. I started to share a monthly pod­cast (spo­rad­i­cally monthly, but I can always dream…) using only free music, and started a twit­ter hash­tag to share some of the best albums I was lis­ten­ing to (#yourfreemu­sic­to­day, if any­body wants to join the fun). I occa­sion­ally write to artists to thank them, I share spe­cific albums with friends, I write posts like this one – but none of that feels like it's enough.
The rea­son why it doesn't feel enough is described Alexan­der Stretton's post, which fin­ished by say­ing "As con­sumers of the freely dis­trib­uted art we are par­tic­i­pants in the cre­ative com­mons cul­ture and com­mu­nity, but it is time we become active." The inter­net pro­vided new means of dis­sem­i­nat­ing music, but while that shift has cre­ated new infra­struc­ture for mar­ket­ing and sell­ing, we have not yet man­aged to get away from the ter­ri­ble verb of "con­sum­ing" music. The music busi­ness con­tin­ues to dom­i­nate music – although some­times the price it pays is its own con­tin­ued exis­tence – partly because it con­tin­ues to dom­i­nate a model in which music is "consumed".
So we reject that old label of con­sumer; we're not Hun­gry Hip­pos, gulp­ing wildly at any cheap plas­tic mar­ble that the indus­try machine rolls in front of us. Yet it's not clear what we are in a con­fused and con­fus­ing post-scarcity musi­cal econ­omy, where the tools of pro­duc­tion are in the hands of the work­ers thanks to a tech­no­log­i­cal cul­ture dri­ven by lib­er­tar­ian prin­ci­ples. We don't want the free music cul­ture to become like poetry cul­ture, where those inter­ested in and sup­port­ing the music are pri­mar­ily the ones pro­duc­ing it, but what other mod­els do we have for participation?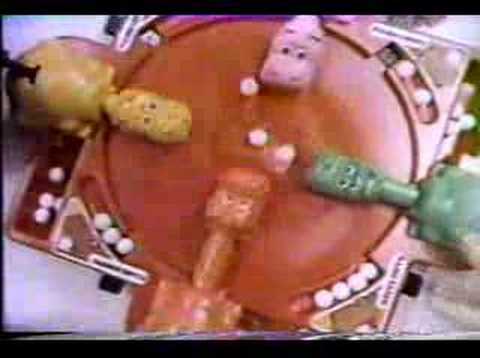 2. The Bush of Ghosts
In a 2010 inter­view for the Guardian news­pa­per, Brian Eno pointed out that "records were just a lit­tle bub­ble through time and those who made a liv­ing from them for a while were lucky… Even­tu­ally, some­thing else will replace it." Eno is of course a sem­i­nal fig­ure in cut-and-paste cul­ture thanks to his col­lab­o­ra­tion with David Byrne on the album Our Life in the Bush of Ghosts, orig­i­nally released in 1981. In 2006 Byrne and Eno released  two of the album tracks for remix­ing under a cre­ative com­mons license, an early shot in the con­flict around music dis­tri­b­u­tion that con­tin­ues to rage. (I'll take this oppor­tu­nity to plug a project that came directly out of that, Our Lives in the Bush of Dis­quiet, curated by Marc Weidenbaum .)
That album title was taken from Amos Tutuola's novel, My Life in the Bush of Ghosts, a clas­sic of African lit­er­a­ture. In Tutuola's work, those enter­ing the Bush of Ghosts are trans­formed and trans­formed and trans­formed again; the Bush is the place "in which both ghosts and spir­its of the dead were liv­ing as if in their own town… Once one entered it, it was not easy to find a way out. One could not travel to the end of it; that was as impos­si­ble as it would be for a mos­quito to travel around the whole world with­out perishing."
The Bush of Ghosts works as lit­eral / metaphor for the human sub­con­scious, the well of cre­ativ­ity from which our music comes. The music indus­try pro­moted the fic­tion that the Bush was so dan­ger­ous that ordi­nary mor­tals should not ven­ture there, that we needed expe­ri­enced inter­me­di­aries to nav­i­gate it on our behalf in order to bring back its trea­sures – the inter­me­di­aries being, of course, the record com­pa­nies. Cre­ativ­ity has always been regarded with unease, espe­cially by cul­tural elites who dis­like the way it eludes their con­trol, but the record com­pa­nies achieved some­thing great – they per­suaded us to actively par­tic­i­pate from our own alien­ation from that creativity.
3. … the Present Day
That alien­ation started with the rise of recorded music, which in some ways was a democ­ra­tis­ing influ­ence on music: for the first time, the great­est artists were avail­able for every­body to hear any­where, at any time. That hon­ey­moon period didn't last for long, and in some ways the his­tory of pop­u­lar music has been a long process of tak­ing music back from cul­tural elites. First, play­ing music was reclaimed as mass-produced elec­tri­cal instru­ments (espe­cially the elec­tric gui­tar and key­board) appeared; then, per­sonal com­put­ers made the process of music pro­duc­tion more acces­si­ble to a wider range of peo­ple than ever before.
The last bar­rier was music dis­tri­b­u­tion, and the inter­net has cut the legs out from under the monop­oly pre­vi­ously held by music com­pa­nies and shops. The music indus­try started from the prin­ci­ple that every­body has the capac­ity to con­sume music, and was built around get­ting the max­i­mum num­ber of peo­ple to do just that. The prob­lem for that indus­try model is that it can't earn enough money from get­ting more peo­ple to con­sume music any longer, since the cost of con­sum­ing music has dropped so pre­cip­i­tously. It's still unclear, but the new music indus­try seems to start from the prin­ci­ple that every­body has the capac­ity to make music, and will be built around get­ting the max­i­mum num­ber of peo­ple to do that instead of merely con­sum­ing it.
This is the Bush of Ghosts that the music indus­try warned us about – dan­ger­ous to mor­tals, filled with trans­for­ma­tions, chaotic and deep – and told us that we couldn't sur­vive with­out their guid­ing hand. Yet I just spent a year in the bush, liv­ing off only what I could for­age, and it turns out that the music indus­try lied to us. The trans­for­ma­tions are dan­ger­ous mainly to the music indus­try rather than to us, and you can live per­fectly well there (although whether you can make a liv­ing is another mat­ter). You can't live there alone, how­ever, you need some­thing of a com­mu­nity around you; the new chal­lenge is to find the best tools for build­ing that com­mu­nity. Wel­come one and all to the Bush of Ghosts, because we all live there now…
January 5, 2012